On behalf of our team across Canada, thank you to the front-line workers who are supporting all of us during this global pandemic. To show them our support and gratitude, we've dedicated more than $1.1 million dollars to several critical areas, which include:
Food security for the most vulnerable in our communities by partnering with food banks and distribution organizations
Supporting the well-being of healthcare workers
Enabling mental health support through digital programs
Offering financial relief to customers experiencing hardship
Facilitating matching donations and virtual volunteer programs
Let's do the right thing –
Together
The social and economic effects of the pandemic have been especially difficult for the most vulnerable members of our communities, including children, seniors and those experiencing homelessness. They need our support more than ever.
You can help them too by donating to any of the following charities.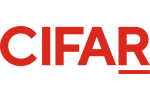 The Manulife CIFAR Population Health and Well-being Grant Program is funding six research teams focused on population health and well-being related to COVID-19. The current COVID-19 crisis has created substantial challenges on mental health, equity, community and social interactions. All these challenges need to be studied and addressed through the Population Health perspective to achieve full recovery and reopening from the crisis and sustained health and well-being for the future.

St Mary's General Hospital

GlobalMedic is a registered Canadian charity with almost 20 years of experience helping people stay healthy when they lack access to life's necessities, including safe access to food. Manulife is matching  donations, up to $100,000.

Community Food Centres Canada
Community Food Centres Canada is providing emergency relief during the crisis to our most vulnerable neighbours, including children, single parents, Indigenous people, seniors and those who receive the disability benefit. Manulife is matching donations, up to $150,000.
Supporting

local food banks across Canada
We're committed to helping communities across Canada get through this challenging time. Help us share our humanity by donating to any of the organizations below, dedicated to ensuring food security among the most vulnerable.
Atlantic Canada
Central Canada
Prairie Provinces

Feed Nova Scotia provides food security by distributing donated food to their member network of 141 food banks and meal programs, and helps their members build capacity to better serve their communities.

Brigadoon Village gives extraordinary kids a chance to be ordinary! Make an impact in the lives of children living with health conditions and other life challenges by helping to send them to transformational camp programs, currently being offered as a virtual experience. 

Food Bank of Waterloo Region
Through community partnerships, the Food Bank of Waterloo Region obtains and distributes emergency food and vital supports for children, seniors, families and people in need.

 

Moisson Montréal, one of the largest food banks in Canada, gathers food donations and basic products all year and distributes them free of charge to community organizations.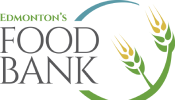 Providing food and services to empower individuals struggling with food security and poverty. Edmonton's Food Bank is committed to relieving hunger today and preventing hunger tomorrow. 


The Regina Food Bank serves those most vulnerable in our community by providing programs and service directly and through partnerships in the areas of food provision, essential skills development and connections to the community supports and opportunities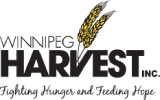 Winnipeg Harvest collects and shares surplus food with people who are hungry and offers training opportunities to help people step up and out of poverty.