To help you organize your paperwork for tax season, we've created a table that includes the different types of tax receipts and slips we prepare, when some of them are available online, and when others are sent out in the mail.
* (Note: Customers who bought insurance through an 'affinity group' [e.g., professional or alumni association, retiree organization, financial institution or retailer] will find their tax slip mailing schedule at the bottom of the Insurance table below. Not sure if you're part of an 'affinity group'? To confirm if you are, check out our Affinity groups listing.)
Important tax filing deadlines in Canada:
March 1, 2023
Your 2022 RRSP contribution deadline (11:59 pm EST)
May 1, 2023
The tax filing deadline for your 2022 income tax return (since April 30 is a Sunday)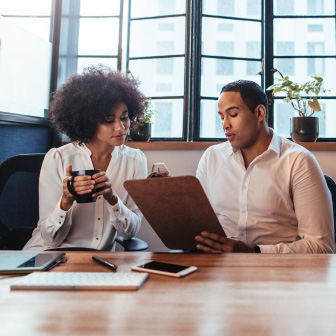 Tax receipts and slips schedule
Insurance plan holders
Tax document
Expected mailing date
RRSP contribution receipt
RRSP contribution between March 2022 to December, 2022
Mailing dates range from the beginning of February through early March (e.g., February 1 – March 21, 2023)
RRSP contribution before March 01, 2023 (first 60 days)
March 21 – 22, 2023
Tax slips
T5, RL3
February 10 – 28, 2023
T4 RSP
February 10 – 28, 2023
T4A
February 28, 2023
LCL
March 1, 2023
T5 NR4
March 7 – March 15, 2023
T3 NR4 
March 7 – 16, 2023
T3, RL16
March 7 – 16, 2023
Tax slips for Affinity group plan members (including health and dental)
T4A
February 24, 2023
T5
February 14, 2023
Group retirement and VIP Room plan members
Find information about tax documents on the Group Retirement website (launched November 2022), including:
How the documents are made available: online or by regular mail
When the documents become available: online or sent to you in the mail
For example:
For RRSP or Group RRSP contributions, the timelines are as follows:
| Tax document | Available online or by mail | Expected mailing date or online availability date |
| --- | --- | --- |
| RRSP contributions made between March 2022 to December 2022  | Available online | Week of January 27, 2023 |
| Group RRSP contributions made between March 2022 to December 2022 | Available by mail | Week of January 27, 2023 |
| Group RRSP contributions before March 01, 2023 (in the first 60 days of 2023) | Available online | Week of March 24, 2023 |
Checklist
To help make the annual tax filing process as straight forward as possible, get the following documents together in once place, including:

your previous year's tax return(s)

your previous year's Notice of Assessment
documentation, including receipts, to support claims for deductions or credits (i.e., RRSP contributions, medical expenses, charitable or political donation receipts)
any carry forward amounts from previous tax years
any record of tax instalment payments made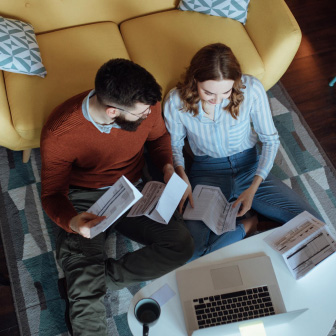 To obtain tax information for a Manulife Group Retirement account, Manulife Bank, Manulife Securities or Manulife Investment Management account, click on one of the links below:
The Canadian tax system makes hundreds of deductions and credits available. We recommend you seek the advice of a professional who can look at your specific situation to help you minimize your tax liability.
In addition, the Canada Revenue Agency has posted a list of deductions, credits and expenses on its website, which Canadians may be in a position to claim.
Affinity group plan members will find their 2022 Statement of Annual Premium (available as of February 20, 2023) by signing in to their account.
Group Retirement or VIP Room plan members can sign in or find more information at the Group Retirement website (launched November 2022).
Get easy access to your tax documents with Manulife ID
Set up your Manulife ID and connect your accounts to:
access your online tax documents conveniently
check on your savings totals and statements
send documents online, easily and securely
Need help setting up your Manulife ID? Visit our Manulife ID support centre to learn more.
Set up your Manulife ID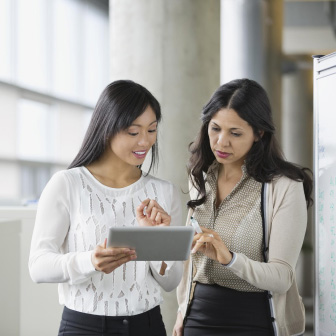 For tax purposes, you need a report that lists all the health and dental expenses your benefits plan paid for – plus amounts you paid out of pocket – for the whole year.
That document is called a Claims history or Claims summary report. It's available once you log in to your secure account.
After you log in, follow these steps to find the report:
Look for the "Claims" button in the top menu bar
Under "Claims History" click on "Search my claims"
 In the date fields, enter the date range (e.g., January 1, 2022 to December 31, 2022)
Select the date type, benefit type, and patient/claimant name(s)
Click "Search"
A complete list of your claims, including claimant name, type of service, statement date, amount submitted, benefit paid, and status appears online.
In the top right corner of that chart, there's an icon and the words 'Printable Summary'. Click that icon to load the PDF and prepare to print.
At the bottom of the table, you will find a summary of the amount you submitted under claims, the benefit paid out on your behalf, and the difference between the two amounts (which is your out-of-pocket amount).
While this report is not a tax report, it may help you prepare your annual tax return. It's recommended you consult with a certified tax professional regarding your taxes.
Filing taxes each year is required by law. In Canada, you must file your income tax return by April 30 each year at the latest. But, when April 30 falls on a weekend day, the deadline gets extended to the next business day.
For example, in 2023, April 30 falls on a Sunday. Therefore, filing a tax return must occur by end of day, May 1, to make your income tax filing deadline for the 2022 tax year.
Saving receipts is a smart thing to do, however doing so for a full year can seem overwhelming. Still, with a year's worth of important receipts in hand, you may be in a position to reduce your tax bill, when the time comes. So it may be worth it in the end.
Here's a list of just a few of the different kinds of receipts you may want to get in the habit of filing away throughout the year to help with your income tax filing:
Rent or property cost receipts
Medical receipts
Transit pass receipts
Contribution receipts for your RRSP
Charitable donations
Children's fitness receipts
Attendant expenses for persons with a disability
We recommend you seek the advice of a professional who can look at your specific situation to help you minimize your tax liability.
Tax slips are prepared by employers or investment companies that issue income to you. But you may be able to obtain a copy of your slips for the current and previous years through the Canada Revenue Agency (CRA).
Generally, you should receive all of your slips by the end of February. To obtain copies of slips, you will need to set up an online account with the CRA. Called an MSCA, it stands for My Service Canada Account. Once you register for an MSCA and select 'Tax slips', you can access the current, and previous six years of tax slips.
For more information, visit the CRA website.
Each person has their own preferences when it comes to organizing personal paperwork for filing a tax return. However one simple, recognized approach involves using file folders and labelling them according to categories that match the kinds of expenses a person makes.
Examples of categories include the following:
Rent or property costs
Medical
Transportation
RRSP / investments
Charities
Children's extra-curricular activities
With file folders in hand, throughout the year as receipts pile up, they have a place to go, and they're easily retrieved at tax time.