Managing your
Group Benefits

account
Life is busy!
So we're here to help make using your benefits plan easy
We've expanded our digital services, so your Group Benefits account is now available anywhere, anytime, through your plan on the website.
Sign in to your plan on the website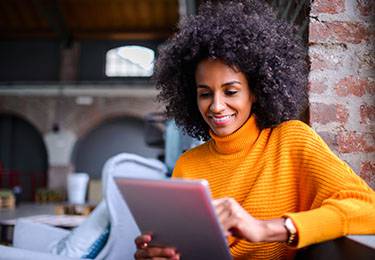 Trouble signing in? Let's find out why
Personal Verification Questions help us identify you
Personal Verification Questions require answers from you that let us verify your identity. When you register online, we suggest you choose PVQ that you will remember but others won't guess the answers to.
PVQ save time and frustration because, if set up, you have better access to your account.
PVQ are generally set up when you first register your online account. There are 16 to choose from, but just three are needed. For example, you'll provide answers to questions like:
"What is the last name of your favourite teacher?"
"What is the name of your first pet?"
After setting up your questions with your own unique answers, simply click 'Submit' in the lower right corner, and that step's done.

If you can't sign in, your account's been suspended, and you don't have PVQ, please give customer service a call 1-800-268-6195. We can help you generate a new password and set up your own PVQ so that you can more easily access your account in the future if you run into trouble signing in again.