Check out our products, each designed to help you protect what matters the most.
Be prepared to welcome life's milestones
When you start a family, buy a home, change your career or go through any number of other life milestones, your insurance needs may change, too. We'll help you understand the solutions available to you at each stage, so you can get your protection in place and focus on enjoying all you've worked for.
Help protect what matters most
We help people protect what is important to them. Whether looking to secure your family's financial future, get coverage for health expenses or for a dream vacation, there is an insurance policy that's right for you. Catch a glimpse of the full breath of our product offering and see what it can do for you. 
Help ensure your financial security while providing for your loved ones.
Insurance can be complicated. But protecting yourself and your loved ones doesn't have to be.
That's why we want to take the mystery out of insurance, so you can learn how it works, how it benefits you and how to get the most out of it.
Explore videos that will make you an insurance genius by explaining the different kinds of insurance in terms you can understand. Discover how insurance — and which kinds of insurance — can help at all the different stages of your life. And finally, find out the many benefits of connecting with an insurance advisor, and how to do it.
It's all here! Step in and learn all that insurance can do for you.
Association members have perks!
Costco, Alumni or Professional Association member? You may qualify for unique perks and products designed specifically for you and your family.
Learn more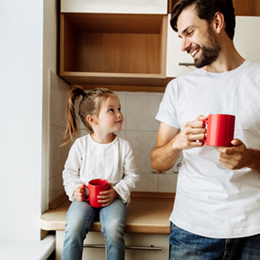 It's time to get digital with your insurance policy statements
Tired of waiting for your insurance policy statements in the mail? You can now access most of your policy statements and notices faster and easier online. Try it today! 
Learn more
Why Manulife
With over 130 years of experience and values that match yours, we help people make the right decisions to improve their lives.
Our Story
A history of firsts. See our over 130 years of improving people's lives in a big way.
Our Mission
We make decisions easier and our customers' lives better.
Our Values
We are a digital, customer-centric market leader that's leading the change customers demand.