What can sponsors learn from my embarrassing physical fitness
For business owners, plan administrators, and sponsors
Travis is a marketer on Manulife's team specializing in group benefits.

When he's not crafting content for articles like this, he's tinkering with computer hardware, playing tabletop games with friends, or reading fantasy/sci-fi.
He realizes these inactive hobbies may be a contributing factor to this article.
My digital assistant provided me an embarrassing wake-up call in April. It sent this sad statistic on my physical activity straight to my inbox.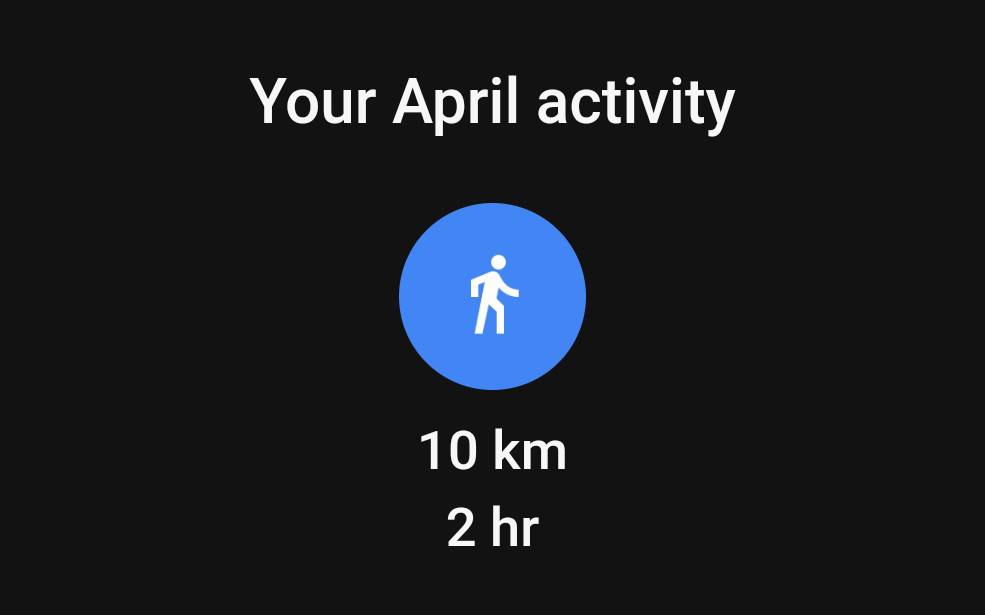 For reference, Health Canada recommends getting 2.5 hours of activity every week. It was shocking I took a month to do what I should in a week.
I hope this is a temporary setback, so I have a sense of humour about it. I laughed this over with colleagues as I rattled off some mitigating factors:
Our local stay-at-home order began in early April
My work-from-home commute has been just a few steps for over a year
And I have groceries delivered to avoid trips on public transit
Many of us have drastically different routines now, and I'm not alone in this struggle with physical activity. Your employees could be facing the same challenge.
40% of employees surveyed are at risk due to low physical activity levels, according to Manulife's 2020 Wellness Report.
And our study shows many haven't gotten the same wake-up call I did; nearly half of employees with 4 or more risk factors think they are in good or very good health.
The 2020 Wellness Report findings are based on assessments at 70 organizations last year, including 7,251 employee participants. The survey measures the physical, psychological and financial wellbeing of employees.
Could you and your employees benefit from The Wellness Report? Organizations can register with Manulife for the free total wellness check.
If the Wellness Report spurs your employees to be more active, we have you covered.
I'm getting started with the top 5 tips to start a new exercise routine recommended by our health management consultants. You can check out all their fitness articles to keep you motivated.
Many of my colleagues use Manulife Vitality Group Benefits to help get out of their pandemic fitness funk.
I won't have any excuses as restrictions loosen, so I'm starting my Vitality adventure. The rewards for being healthy are good encouragement to get moving.
Look for an update on my progress later this year. At least it won't be hard to improve over my April results.
What are your personal or organizational health challenges? Let us know on LinkedIn. Follow the page for more on Canadian benefits and retirement.