A century of diabetes innovation: From insulin to diabetic technology
November 1, 2022
For business owners, plan administrators, and sponsors
Pavithra Ravi is a practicing pharmacist and Director, Strategy and Key Accounts, for Manulife Group Benefits.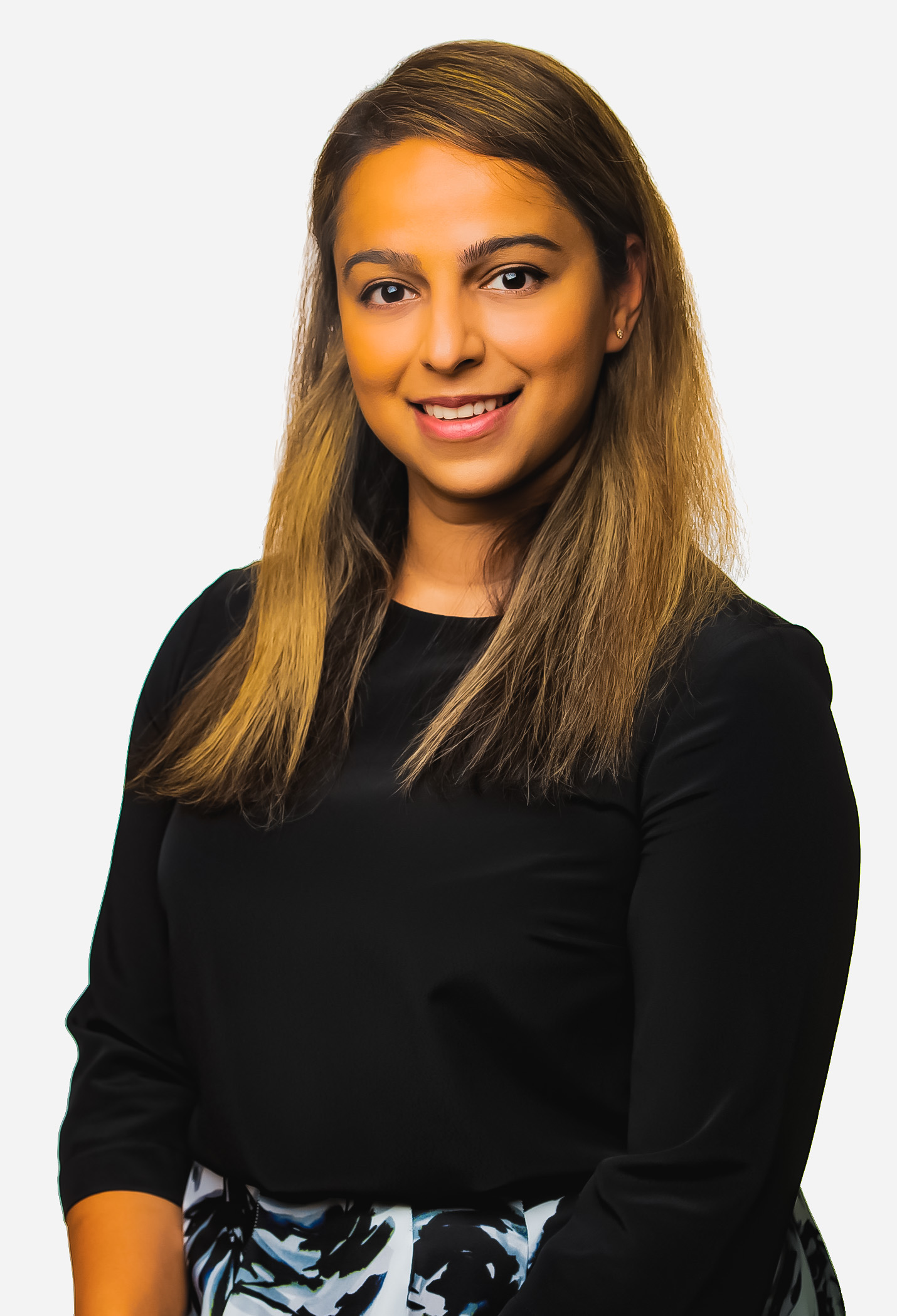 Last year marked the 100-year anniversary of insulin. An innovation in diabetes care that fundamentally changed the way diabetes is managed.1
An immense amount of innovation in diabetes treatment has continued over the years—from novel new therapies to advancements in blood sugar monitoring devices.
Most recently, I've seen blood glucose monitoring devices become a new phenomenon in diabetes care. The most common devices being continuous glucose monitors and flash glucose monitors.
These devices help empower plan members to be more proactive in their self-care.2
Question is: are these devices a trend, or can they make a real impact on members with diabetes and benefits plans?
How are the new devices different?
For 40 years, patients have been pricking their fingers 3 or more times a day to draw blood for blood glucose test strips.3 The discomfort can often cause patients to skip the tests.4
With the new glucose monitors, a small sensor is inserted into the patient's skin and they wear it for 7-14 days. These sensors can automatically relay information to a monitoring device, such as a smartphone, to accumulate data.4
Some glucose monitors can also communicate to insulin pumps and immediately alert a patient when they're outside their pre-set blood sugar range.4
Potential to improve patient outcomes
There are big benefits if glucose monitors can increase patients' adherence to blood sugar monitoring.
When a patient stays within their recommended blood sugar range, it significantly reduces their potential for developing complications such as retinopathy which is when eyesight starts to fade. 5
Both national and international studies found that people with diabetes can improve their time in range when they can easily read their blood glucose levels. A study in the United Kingdom showed that people who used glucose monitors spent one additional hour in range per day on average.6
Additionally, more time spent in the recommended blood sugar range directly impacts levels of glucose bound to blood cell, studies show. Reducing these levels (HbA1c) by just 1% can reduce the risk of diabetes-related stroke, heart attack, and death.7
And better monitoring can help both Type 1 and Type 2 patients keep better exercise routines and eating habits, which can reduce diabetic complications.
For a patient with Type 1 diabetes, something as simple as going for a hike on a local trail can be dangerous. They could faint or get injured if they have low blood sugar.
In this case, continuous glucose monitoring would alert them to low blood sugar and help them avoid a potentially life-threatening situation on an isolated trail. Without it they may forgo the exercise and miss out on the quality of life it brings.
Similarly, glucose monitors can help parents and caregivers better support family members with diabetes.
It is important members discuss different devices with their healthcare provider, to better understand what device best meets their needs, lifestyle, and symptoms.
How will this impact employee benefits?
Manulife watches new technology and developments like glucose monitors to maintain competitive plan options. Our Health by Design philosophy focuses on proactive care—ensuring members get the right care at the right time and in the right way. We're currently analyzing the best way to incorporate glucose monitors into plan offerings.
Advancements in technology that provide the opportunity for better disease management could prevent more costly treatments for diabetes (and associated complications) for members in the longer term.
Glucose monitors may also help people with diabetes be more productive. Studies have shown that these monitoring devices decreased patients' work absenteeism by 58%8 and reduced presenteeism (being unproductive on the job) by 50%.9
Appealing to millennials
Millennials now make up the largest generation in the Canadian workforce10, and they may have expectations that their benefits plans incorporate new tech like these monitoring devices.
Last year, a manufacturer of CGMs had pop singer Nick Jonas endorse their product in a Super Bowl ad. I don't know if the commercial carries a tune with millennials, but it is clear they are the target audience.

In a recent guest article, marketer Max Valiquette explained that millennials are "…a generation that has grown up with innovation. It's the norm, and they expect it. These folks will continue to drive trends; and they're very influential with the generations that came before and after."
Monitoring devices bring hope
The incidence of diabetes is growing year over year. Currently 1 in 3 Canadians are living with diabetes or prediabetes.11
Fortunately, advancements in glucose monitoring technology are empowering those with diabetes to monitor and manage their condition better than ever.
I look forward to hearing your thoughts on how technology will shape the future of benefits plan design. You can find me on LinkedIn and don't forget to follow our Group Benefits page while you're there.
References:

1 100 Years of Insulin - Diabetes Canada
2 Alcántara-Aragón V. (2019). Improving patient self-care using diabetes technologies. Therapeutic advances in endocrinology and metabolism, 10, 2042018818824215. https://journals.sagepub.com/doi/10.1177/2042018818824215
3 https://www.mcgill.ca/oss/article/health-technology/fingerprick-blood-sugar-tests-how-they-work-and-why-we-still-use-them
4 https://www.diabetes.ca/DiabetesCanadaWebsite/media/Managing-My-Diabetes/Tools%20and%20Resources/Glucose_Monitoring_Comparison_2.pdf
5 https://www2.gov.bc.ca/assets/gov/health/about-bc-s-health-care-system/heath-care-partners/health-authorities/bc-health-technology-assessments/glucose-monitoring-hta.pdf
6 The FreeStyle Libre flash glucose monitoring system: how it has improved glycaemic control for people with type 1 diabetes in Eastern Cheshire, UK (nih.gov)​
7 Maureen J. Lage & Kristina S. Boye (2020) The relationship between HbA1c reduction and healthcare costs among patients with type 2 diabetes: evidence from a U.S. claims database, Current Medical Research and Opinion, 36:9, 1441-1447, DOI: 10.1080/03007995.2020.1787971
8 Fokkert M, van Dijk P, Edens M, et al. Improved well-being and decreased disease burden after 1-year use of flash glucose monitoring (FLARE-NL4). BMJ Open Diabetes Research and Care 2019;7:e000809. doi:10.1136/bmjdrc-2019-000809
9 Sara Charleer, Christophe De Block, Liesbeth Van Huffel, Ben Broos, Steffen Fieuws, Frank Nobels, Chantal Mathieu, Pieter Gillard; Quality of Life and Glucose Control After 1 Year of Nationwide Reimbursement of Intermittently Scanned Continuous Glucose Monitoring in Adults Living With Type 1 Diabetes (FUTURE): A Prospective Observational Real-World Cohort Study. Diabetes Care 1 February 2020; 43 (2): 389–397. https://diabetesjournals.org/care/article/43/2/389/36133/Quality-of-Life-and-Glucose-Control-After-1-Year
10 Canadian Business, Millennials are now the biggest generation in the Canadian workforce
11 One in three Canadians is living with diabetes or prediabetes, yet knowledge of risk and complications of disease remains low - Diabetes Canada
Related links: