Millions of people in Canada have prediabetes or diabetes.1 Right now, the chronic condition affects about 11.7 million people across the country and the numbers continue to climb each day – with one person diagnosed every three minutes.1
We're also seeing this growth reflected in our claims data with more people seeking treatment for diabetes.2 We prepared a special report on this trend with our medical director, Cleveland Clinic Canada, to help you make more informed decisions about your benefits plan.
Download the report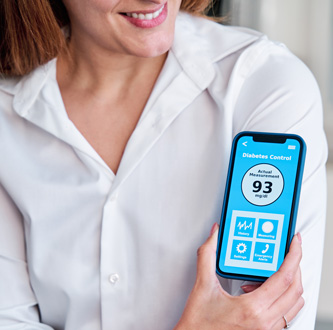 WATCH: Understanding what it means to be prediabetic
Pharmacist Pavithra Ravinatarajan explains why people with prediabetes are at an increased risk of developing Type 2 diabetes.
Ozempic, diabetes, weight loss, and your benefits coverage
Ozempic is garnering a lot of attention as it has been shown to contribute to weight loss but it is approved by Health Canada to treat Type 2 diabetes. Here's what you need to know about Ozempic and your benefits plan.
"Ozempic is a newer tool that can be used in combination with other strategies to improve the health of patients with Type 2 diabetes. These other strategies should include unlocking those resources that are readily available through the benefits plan to support a person in managing this chronic condition."

Dr. Steve Pomedli
Cleveland Clinic Canada
Manulife's Medical Director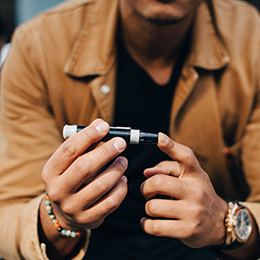 How employers can help parents of children with Type 1 diabetes
A working parent shares her experience and challenges raising children with diabetes while still contributing to her workplace. Get tips for parents in a similar situation and read how employers can support them through a benefits plan.
"Not everyone understands, in the day-to-day, how challenging it can be caring for a child with Type 1 diabetes, and that it's not only a matter of giving your child a needle in the morning and then they're good for the rest of the day. There's always a worry about them having a [blood sugar] low at a time when they can't get treatment or look after it."
Elizabeth Scott
Manulife employee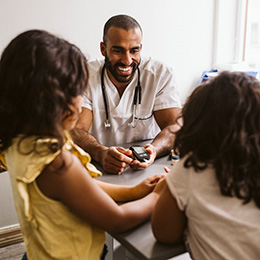 Understanding prediabetes and its impact on the workplace
Prediabetes is often referred to as a precursor to diabetes. This article answers common questions about the condition and provides employers with ways to provide support and awareness in the workplace.
"Prediabetes can lead to serious health conditions. It has been linked to several long-term health conditions and can cause damage to the heart, brain and blood vessels."
Pavithra Ravinatarajan
Director of Plan Sponsor Risk Management and Sponsor Strategy for Key Accounts
Manulife Group Benefits