Imagine a benefits plan that doesn't manage employee health with a one size fits all approach. A plan that offers an individual health journey for each employee using the latest in science, technology and predictive analytics.
We have that plan. Health by design is our proactive care model. It can help deliver the right care, at the right time to each employee. An individual plan to help employees stay healthy at work.
Health by design combines our pharmacy, wellness and disability programs to help improve your employees' health.
Mental health – by design
500,000 Canadians are unable to work each week due to mental health issues.1 Learn about our approach. 
1 Mental Health Commission of Canada, 2015
Learn about mental health – by design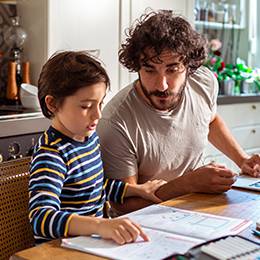 A health journey through prevention, intervention and recovery by helping offer the right care, at the right time and in the right way.
You're more than just a plan administrator. You're a partner in your employees' health and wellness. Because when your employees are healthy, your organization is healthy, too.
Here are some programs that support Health by design:
Speak to your Manulife representative to discuss group benefit plan options to meet your business needs.