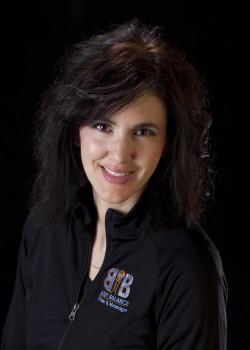 Author: Sandi Knox, co-owner of Body Balance Fitness and Massage
In the summer of 2001, I made the move from my small hometown of Portage La Prairie, Manitoba, to Winnipeg – the "big" city – for my new corporate job. Within the first two months in Winnipeg, I was attacked in broad daylight downtown while on a lunch break. Beyond the feeling of physical vulnerability, it left me feeling emotionally unstable and defenceless. I had to pick up the pieces of my shattered self-esteem. As I rode the bus home that same evening, I knew I had to rise above it.
The very next day, I found a Tae Kwon Do/self-defence class and joined it. That class gave me an abundance of self-confidence, and I grew stronger each day. In three years, I became a Black Belt, and my passion for fitness and overall wellness was forever ignited.
The next step
It was in 2005 that I had an epiphany as I was running on a treadmill at my local gym. I was watching instructors teach classes and train clients, and I knew that was what I had to do. It became my new passion in life: to become a certified group fitness instructor and personal trainer. I didn't wait around to start making it happen. Within a week, I was at the University of Manitoba, learning how. My life quickly became a balance between working in a corporate office by day and teaching by night.
In 2008, I opened Body Balance Fitness and Massage. My goal was more than just to help others. I wanted to create a facility that was safe and non-threatening, and that would help attract like-minded people and allow them to achieve their dreams of overall wellness. Like the soft-spoken instructor who I first saw years ago in my first self-defence class, I am now a mentor. My days are dedicated to helping others reshape their minds and bodies by guiding them over their own obstacles.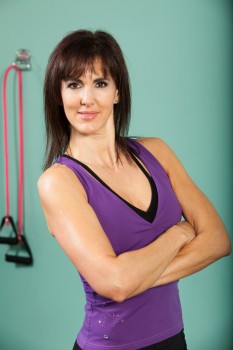 Getting results
It has been incredible to be able to empower others and provide them with toolkits for wellness. I continue to grow and try new things, too, while still encouraging others to make a lifestyle change. It pays off. The immense benefits of a regular wellness program are essential for everyone, no matter their age.
When it comes to fitness, health, and wellness, the key is for each person to find what works for them. The options available are practically endless: fitness classes, sports leagues, jogging, coaching. It could be as simple as walking more. What's important is to find the right fit and stick with it.
Payoff
Here's the key: Taking on a new physical activity doesn't just increase overall wellness; it also builds confidence – the kind that flows into every other corner of life.
Often, people discover they can do things they never thought they could, and are more open to new challenges. They sleep better. Their minds are sharper. And the more active they are, the more active they want to be. It's a positive wellness feedback loop. And it is life changing.
Tips:
Set realistic goals:
Setting goals you can achieve prior to starting a new program will help keep you motivated. Set multiple targets, and stagger them into the future at different intervals – every three months, for example. And keep them simple, like walking the entire flight of stairs to work, training for a marathon, or just fitting into a pair of jeans. Reaching the first goal will give you a boost and a taste of success, and leave you wanting more!
Workout with a buddy or hire a trainer:
Having a friend to train with not only makes working out more fun, but adds an extra element of commitment. Hiring a trainer at the gym is also a good way to meet targets and make the most of any workout – not to mention the help they provide in staying on track to meet those goals!
Keep it interesting:
Never be afraid to try something new. Joining a class will add dimension and variety to your workout routine and keep those trips to the gym interesting. And since classes are on a set schedule, they help make regular visits to the gym keep happening, and assist in making physical activity routine. They help make those goals even easier to achieve!
The views and opinions expressed are those of the author and do not necessarily imply endorsement by Manulife.
Related articles