For a limited time: Apply for health and dental insurance and you could win up to $13,000 in gas and groceries.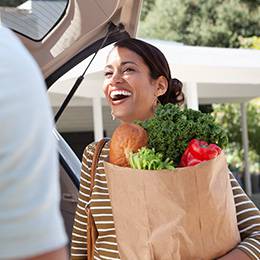 Generally speaking, Canadians have access to public health insurance, which covers some health costs. Personal health and dental insurance, however, can help cover health expenses not funded by provincial plans.
Disability insurance or critical illness insurance can also protect you and your family from loss of income. Check out the range of products we have available, and obtain quotes to decide which type of policy may work best for you.
Manulife Synergy® combination insurance
3-in-1: Life, disability and critical illness protection
Helping protect your family means safeguarding the life you lead and the people you love, should something happen to you. You can help cover everyday risks with 3-in-1 life, disability and critical illness coverage from Synergy. If you can't work because of injury, illness or premature death, you can draw on the pool of money through your Synergy policy to:

Replace your income
Cover your mortgage and debts
Supplement gaps in your employer's group plan