Understanding the impact of employee health and financial wellness

Your company's success depends on the engagement and productivity of your employees. Our latest research helps employers of all sizes broaden their understanding of the connections between an employee's overall health, financial wellness and productivity.

Clearing the path to financial wellness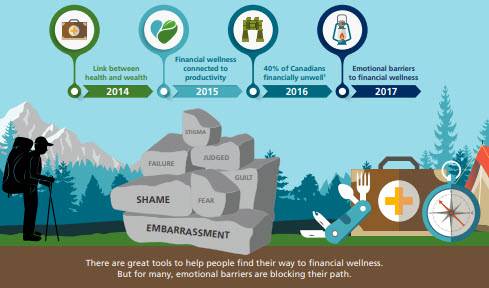 View our infographic on the emotional barriers to financial wellness
Learn more about health and financial wellness:
Latest Perspectives on Health & Financial Wellness
Get further insights from other research we participated in:

Sanofi Canada Healthcare Survey
View the 2017 Survey at a glance.
SALVEO study
Discover the results of one of the largest studies on mental health conducted to date in Canada.