Support your employees' mental health
Manulife's partnership with the Mental Health Commission of Canada
In an average week, mental health issues caused 500,000 Canadians to miss work. In fact, 30% of disability claims and 70% of disability costs are attributed to mental illness. These statistics from the Mental Health Commission of Canada (MHCC) reveal the growing need for support in the workplace. Employers can help employees who need mental health support.
In the first National Standard for Psychological Health and Safety in the Workplace (Standard), there are guidelines, tools and resources for promoting employee mental health and prevention.
The MHCC also launched a three-year project to understand how Canadian employers are implementing the Standard. The study's 2015 Interim Report (PDF) surveys 41 participating organizations – Manulife among them – and highlights promising practices, along with challenges and barriers. "90% of the participating organizations noted "Protecting the psychological health of employees" as the top reason for implementing the Standard, followed by "Right thing to do," cited by 85% of the organizations."
Health & Financial Wellness Insights
When lives are made better, organizations become stronger - see insights into the relationships between financial wellness, physical and emotional health and their impact on workplace engagement and productivity.
See our approach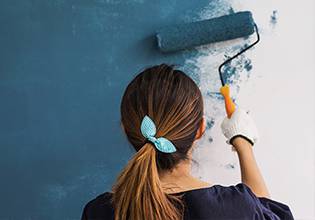 Related articles