Helping your members plan for retirement with confidence
What are My Retirement Tools? They're a group of 5 calculators that help members achieve the retirement lifestyle they want.
Savings Calculator- helps members estimate how much they should save to reach their desired retirement lifestyle.
Contribution Calculator- helps members see how an increase in contributions can affect their retirement income.
Withdrawal Calculator- helps members see how a withdrawal can affect their overall retirement savings.
Investment Comparison Calculator- helps members compare the growth of two investment options using five strategies.
Retirement Income Calculator- helps members find out how long funds in a retirement income product will last.
New tools website: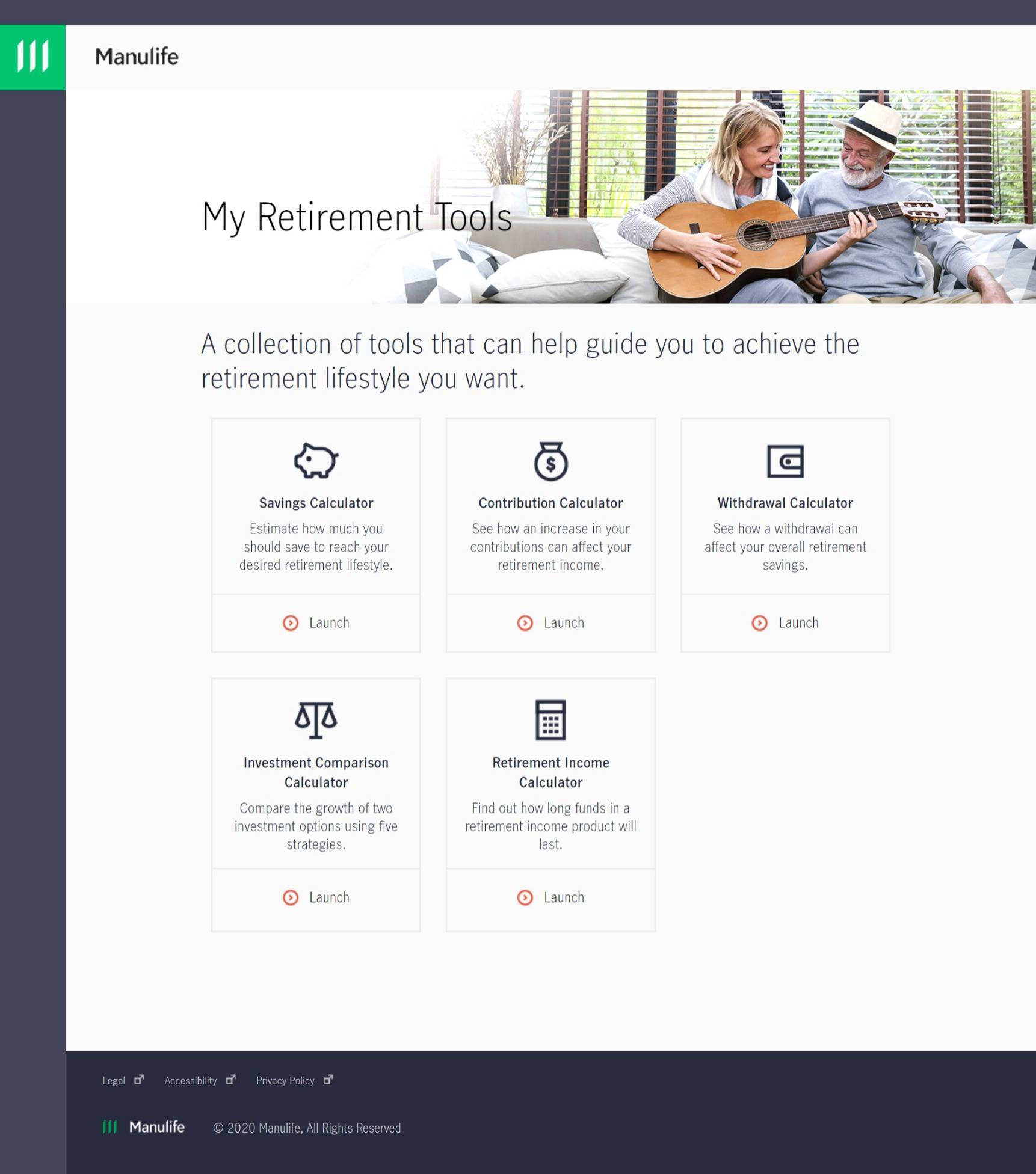 We've updated the tools to ensure they continue to be supported by newer technologies and meet web accessibility guidelines. In addition to these changes, we made some further updates to the Retirement Income Calculator. Here's what's changed:
More flexibility:

o   Members can now choose their year of retirement (up to age 71)
o   Members can now see how payments to the plan and assets grow until their retirement age

Easier to navigate- a more natural flow through the tool
Want a peek? Check out the tools for yourself here, including several retirement-focused calculators.
Have questions?
Contact your Manulife representative.