Fertility treatment coverage – demonstrating a culture of caring
March 24, 2023
For business owners, plan sponsors and administrators
By Kim MacFarlane

Vice-president of Group Benefits Products Manulife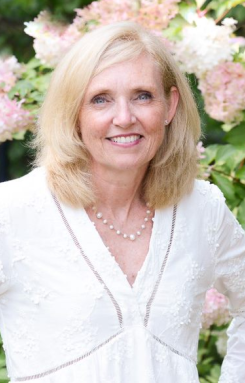 For many of us, there are special moments that stand out as fond memories that last a lifetime. How many of these can you remember?
The first day of high school
Landing that first big job
Walking down the aisle at your wedding
Buying a home
Starting a family
For some people, these milestones can give so much joy, a sense of accomplishment, and feelings of fulfillment.
But life is full of unexpected twists and turns. For some people, starting a family is difficult. That leads to stress and uncertainty, which in turn can lead to emotional challenges, relationship issues, and unexpected financial costs. And the more complicated family planning becomes for people, the greater its emotional, physical, and financial toll can be.
Fortunately, today, we have the means, through science and medicine, to help people reach their goal of starting a family. Fertility drugs, and fertility treatments and medical procedures, offer hope and solutions to people experiencing these difficulties.
Granted, it's not something that's talked about much, but as many as 1 out of every 6 couples in Canada are dealing with infertility.1 I think insurers and employers have a chance to support these employees at one of the most important times of their lives. In addition to coverage for fertility drugs, organizations can now provide financial support for treatments and medical procedures obtained at Canadian fertility clinics. This assistance helps to offset the costs of tests, fees, and the range of other fertility procedures now available to help bring people who want to start a family one step closer to their hopes and dreams.
Coverage for fertility drugs and treatments offers hope and sends a strong message: we care
Indeed, not only is this type of coverage meaningful to the employees dealing with infertility issues, but it sends a powerful message to all employees, and prospective new hires too, about your organization's culture and the way you support your people.
As new technologies and discoveries in health emerge, it's important to make sure we're keeping pace with benefits programs that reflect the needs of today, and with coverage that meets the ever-evolving expectations of the people we employ.
In today's workforce, the number of couples facing infertility issues has doubled since about 1980, and the nature of 'family' has also evolved.1 Creating an inclusive workplace culture that helps everyone navigate family planning and its related challenges is a good thing to do. I think it's also the right thing to do.
Learn more about the fertility treatments that can be included in your benefits plan. Or speak to your Manulife representative.
To read more about infertility, its causes, and treatments available, visit the The Society of Obstetricians and Gynaecologists of Canada. 
Sources:
Related links: