Making the Trans Canada Trail more accessible for everyone
July 19, 2023
For plan members, sponsors and administrators
By Tom Crohan
Tom Crohan is Manulife's Global Head of Community Investment. He's responsible for overseeing Manulife's community investments and partnerships aligned to its Impact Agenda.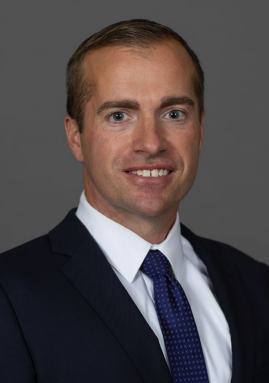 Being outdoors and in nature can be both healthy and inspiring – and I'm so pleased that Manulife is helping more Canadians do just that by supporting the accessibility mapping work that Trans Canada Trail and AccessNow have embarked on. Together, they are collecting and sharing information that is improving access to the longest recreational trail in the world.
The Trans Canada Trail winds across more than 28,000 kilometres of land and water, helping to connect 15,000 rural, urban, and Indigenous communities to each other, and creating a link between the Atlantic, Pacific and Arctic Oceans. Importantly, it's a trail for everyone, intended to provide safe and inclusive access to nature for people of all abilities.
To improve accessibility, Trans Canada Trail runs an Accessibility Mapping Program, an initiative supported by Manulife, that pairs mappers with diverse abilities with a local trail guide in their area to survey a section of the trail. They document their lived experience through data collection, photography and narrative descriptions and upload this information to the AccessNow mobile app and website for the benefit of other trail users.
Altogether, people in 54 communities across every province and territory can now get accessibility information for at least one trail section in their area.
A journey towards a better life
In May 2023 25 additional trail sections were added to AccessNow, with the mappers sharing observations that can help other trail users make informed decisions about which paths to take to enjoy all the mental and physical health benefits of being active outdoors.
Manulife's support of the Trans Canada Trail's Accessibility Mapping Program aligns with two of the three interconnected pillars in our Impact Agenda .
Empowering health and well-being to support the journey towards a better life
Driving inclusive economic opportunities to create a more even playing field for all
Accelerating a sustainable future to preserve the planet we all share
Our efforts to empower health and well-being include making it easier for individuals to choose healthier behaviours – just as the Accessibility Mapping Program does. Our commitment to accelerating a sustainable future includes supporting a nature-positive ecosystem that recognizes the value provided by natural capital, biodiversity and ecosystem services – similar to what can be experienced on the Trans Canada Trail.
Encouraging healthy activities in other ways, too
Improving mental and physical health is at the heart of other Manulife initiatives as well. For example, when employers add Manulife Vitality Group Benefits to their group insurance plans, their employees can be rewarded for making healthy choices.
Manulife Vitality Group Benefits provides tools to help employees earn incentives such as gift cards, discounts and savings on wearable devices that motivate people to add extra healthy activities (like hiking the Trans Canada Trail) to their weekly schedule. It's an easy way to encourage employees to start healthy habits, which in turn can help them become more productive and happier at work.
This summer, I hope you have a chance to check the mappers' reports at AccessNow, choose a section of the Trans Canada Trail that's right for you, and enjoy the health-promoting natural wonders Canada has to offer.
The Vitality Group Inc., in association with The Manufacturers Life Insurance Company, provides the Manulife Vitality Group Benefits program. Vitality is a trademark of Vitality Group International, Inc., and is used by The Manufacturers Life Insurance Company and its affiliates under license. Manulife, Manulife & Stylized M Design, and Stylized M Design are trademarks of The Manufacturers Life Insurance Company, and are used by it, The Vitality Group Inc. and its affiliates under license. PO Box 2580, STN B Montreal QC H3B 5C6.
Related articles: