As a Manulife Vitality member, you get access to Garmin products at exclusive member prices.
How it works
Once enrolled as a Manulife Vitality member you can:
Select and receive a free Garmin Vivofit 4, valued at $99, or
Upgrade to a multisport or smartwatch with 30% off. Now that's a deal!
Individual insurance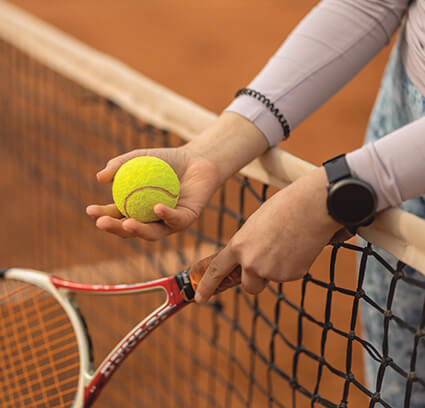 Whether you already live an active lifestyle or are just getting started, Garmin has the right gear to help you move more each day, and collect Vitality Points™. Their cutting-edge smartwatches and fitness trackers feature superior battery life, water-friendly designs, built-in sports apps and much more. With Manulife Vitality, you get exclusive savings on their watches!
Garmin devices offer many benefits, including:
Garmin and Vivofit are registered trademarks of Garmin Ltd. or its subsidiaries.