The benefits of ETFs
ETFs, or exchange-traded funds, have been around for more than 25 years. So their continued, and increasing, popularity should come as no surprise. ETFs offer investors a low-cost and convenient way to gain exposure to the markets. They offer four distinct benefits.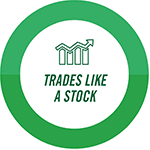 'LOW COST' IS ARGUABLY THE MOST WELL-DOCUMENTED BENEFIT OF INVESTING IN ETFs.

The cost saving of ETFs stems from a variety of factors, including the lower management fees and fewer trading costs associated with this more passive approach to investing.
Those lower fees can translate directly into greater savings potential for investors. 
And when those savings are put back to work within a portfolio, they can provide strong growth potential thanks to the power of long-term compounding.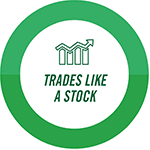 ANOTHER ADVANTAGE OF ETFs PERTAINS TO HOW THEY ARE BOUGHT AND SOLD.

Like stocks, exchange-traded funds are "traded on an exchange" so they can be bought and sold throughout the day between individual investors. (However, just because you can trade an ETF regularly, doesn't mean that you have to, or should.)
This intraday liquidity provides investors with greater trading flexibility, affording them the opportunity to make very timely investment decisions. In short, being able to trade ETFs like a stock provides ETFs with a dual benefit: they can be used for shorter-term exposure or as part of a long-term investment strategy.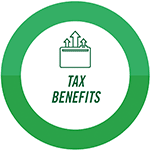 ETFs ALSO OFFER SOME NOTABLE TAX BENEFITS, PARTICULARLY AS IT RELATES TO CAPITAL GAINS. 
Capital gains arise when a security is sold at a higher price relative to the price at which it was purchased. However, due to their more passive approach to investing, there tends to be less turnover of securities within an ETF, resulting in less frequent triggering of capital gains and the potential for lower capital gains distributions at year-end.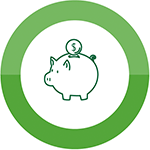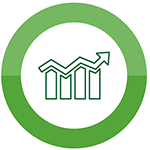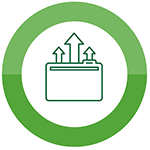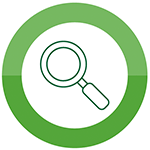 THESE ARE FOUR DISTINCT BENEFITS OF ETFs; HOWEVER, THERE ARE MANY OTHER ADVANTAGES. ETFs CAN BE A CORE PART OF PORTFOLIO AND ARE BUILT FOR LONG-TERM INVESTING; THEY ENABLE INVESTORS TO DIVERSIFY THEIR PORTFOLIOS AND INVEST GLOBALLY.
Commissions, management fees and expenses all may be associated with exchange traded funds (ETFs). Investment objectives, risks, fees, expenses and other important information are contained in the prospectus, please read it before investing. ETFs are not guaranteed, their values change frequently and past performance may not be repeated.
Manulife ETFs are managed by Manulife Investments, a division of Manulife Asset Management Limited.